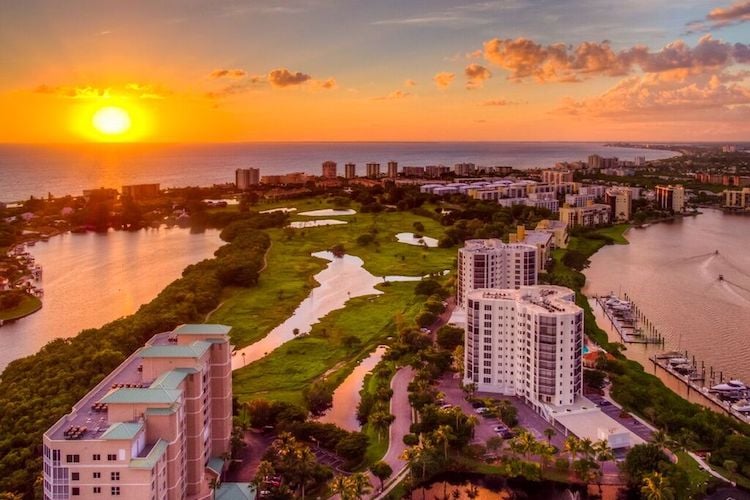 If you're planning a trip to Fort Myers Beach, or just doing your research to see if you want to live here, you'll want to know everything there is to do in our slice of paradise. Indulge in relaxation, excitement, education, and family-friendly fun with our 10 best things to do in Fort Myers Beach.
Head to the Beaches
With a name like Fort Myers Beach, you'd be foolish to skip the sand and surf. Our beaches are prime real estate for soaking up some Vitamin D (wear sunscreen!), splashing in the water, or staying active by participating in volleyball, cycling, kayaking, paddle boarding, and shelling. Shells can be found on every beach in our stretch of land, but you can head over to Sanibel and Captiva Islands for an array of shell-gathering options.
Get Your Heart Pumping with Water Sports
Going to the beach doesn't have to be a spectator sport. Our little town has a plethora of water sports to keep you entertained and energized, including parasailing, kayaking, canoeing, and stand-up paddle boarding. If you're up for the challenge, you can even go waterskiing, jet skiing, paragliding, flyboarding, windsurfing, or kite surfing. There are many businesses dedicated to getting you out on the water safely and many of them are located right on the beach.
Enjoy Fishing and Wildlife Tours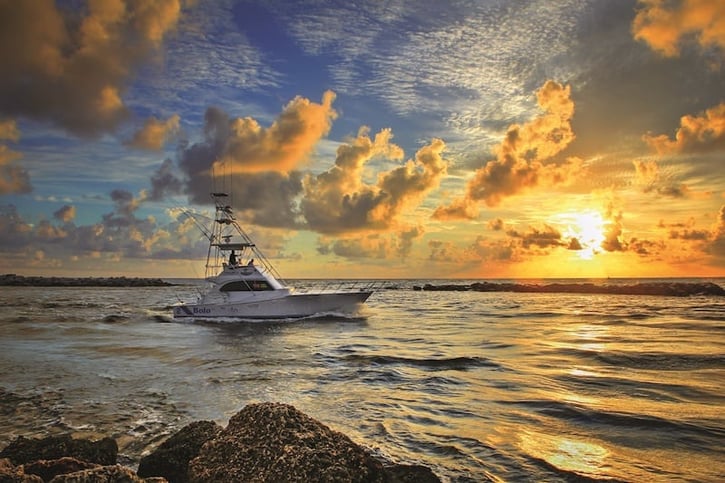 Get away from the sand for awhile and learn about our ecosystem or try your hand at fishing with the many fishing and wildlife tours available. Wildlife tours are a great way to gain some knowledge about the area and discover everything you need to know about our local wildlife. You'll even get a chance to see some dolphins, manatees, sea turtles, and other sea creatures.
A fishing tour will get you in on the action with inshore and offshore fishing opportunities with an experienced captain manning the wheel. Your captain can help you bait your hook and cast it, as well as help you clean any fish caught. Inshore fishing provides an opportunity to catch snook, redfish, sea trout, snapper, and more, while offshore fishing will give you an opportunity to catch grouper, grunts, snapper, sheepshead, sharks, cobia, mackerel, and more. Good Time Charter is just one option for fishing charters in Fort Myers Beach.
Relax with Nature Tours
If you don't want to head out to the water for wildlife watching, there are also nature tours you can catch on land. Lovers Key State Park has a two mile long beach that can be accessed by a boardwalk or a tram. On your walk to the beach or alongside of it, you may be able to spot abundant wildlife, such as West Indian manatees, bottlenose dolphins, roseate spoonbills, marsh rabbits, and bald eagles. Bowditch Point Park is also available and is a designated Great Florida Birding Trail site with plovers, black skimmers, reddish egrets, brown pelicans, ospreys, and migrating songbirds as a sampling of the birds you may be able to spot on your hike or walk. Matanzas Pass Preserve is a 60-acre preserve and is one of the few undeveloped, protected areas on the island. It is also a Great Florida Birding Trail site and offers the opportunity to enjoy guided tours that teach you about the history of Fort Myers Beach and the Preserve.
Visit One of the Many Parks
Lovers Key State Park and Bowditch Point Park also offer many other park-related activities for guests to enjoy. Lovers Key includes Black Island, which offers more than five miles of multi-use trails for hiking and bicycling. The park's concession offers kayak tours, as well as bicycle, canoe, kayak, paddleboard, beach chair, and umbrella rentals. Bowditch Point offers tables and grills for wonderful picnics with the family and walking trails through the restoration/preserve area. Lynn Hall Memorial Park is another park option and features a licensed fishing pier with a bait/gift shop, picnic shelters with grills, and outdoor freshwater rinse-off showers. It is located right next to "Times Square" in the heart of downtown.
Grab a Delicious Bite to Eat
Fort Myers Beach may be small, but residents and visitors are sure to have a big appetite when they see the many dining options available. Restaurants in Fort Myers Beach range from the beach-going casual to the more fine dining, all with beautiful views of the white, sandy beaches, and sun-filled skies. Enjoy a casual lunch after working up an appetite kayaking or enjoy a romantic dinner for two while you gaze at a picturesque sunset. The taste of the town is naturally sea-worthy with grouper, mullet, pompano, red snapper, shrimp, stone crab, and other locally caught seafood offered, but don't worry, you can also enjoy land-fare in all of our restaurants.
Fit In a Day for Shopping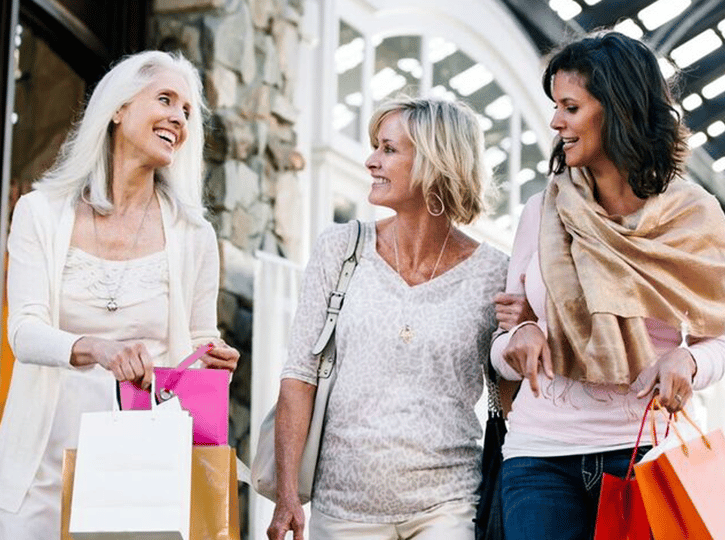 If shopping is on your to-do list, you'll find a wonderful assortment of boutiques and markets featuring fashion, jewelry, books, and artwork in Fort Myers Beach. If you go to the downtown area, you'll find more of the tourist-type stores, so spread out to find some great local treasures. A short drive away from Fort Myers Beach allows you to peruse the many stores found at Coconut Point in Estero, FL, where you'll find more than 140 stores including Dillard's, Target, Apple Store, Michael Kors and Barnes & Noble and Miromar Outlets in Estero, FL with more than 140 top designer and brand name outlet stores. You can also head north to Sarasota, FL to revel in the Mall at University Town Center, the newest mall in Sarasota, FL with more than 100 stores and restaurants in its 880,000 square feet of retail space, or south to Naples, FL to enjoy the casual and luxury shopping destinations like Fifth Avenue, Third Street South, Venetian Village, Waterside Shops, and Mercato.
Enjoy Live Music
For a real island experience, you can always look for live music playing in many areas of Fort Myers Beach, including in some of the restaurants located throughout the town's 6.2 square miles. Some of the favorites include Pinchers Beach Bar & Grill, The Salty Crab Bar & Grill, The Beached Whale, and Nervous Nellie's. Of course, if you want to find live music, dining, and shopping all in one place, you can head over to the heart of Fort Myers Beach, Times Square. Times Square is in downtown Fort Myers Beach right next to the fishing pier. It features an eclectic mix of restaurants, shopping destinations, live music, and nightly entertainment.
Visit a Historical Museum
Find a more peaceful outing when you visit a historical museum in the area. The Mound House is a popular choice as it sits atop a 2,000-year-old Calusa Indian Shell Mound, the oldest standing structure on Estero Island. Guests can learn about the humble beginnings of Estero Island at this cultural and environmental learning center and experience "A Walk Through Time" as they tour the grounds where the Calusa Indians first set foot.
Another popular historical attraction is the Edison-Ford Winter Estates, which encompasses 20 acres of historical buildings, gardens, and even the Edison Ford Museum, which is filled with a large collection of inventions and artifacts.
Visitors can also head to the Ostego Bay Marine Science Center and the Estero Island Historic Society Museum for exciting opportunities to learn about the area's culture and wildlife.
Experience the Arts
Arts and theater lovers won't be left out as Fort Myers Beach offers plenty in terms of artistic expression. The Fort Myers Beach Friends of the Arts began as a way to support and promote all kinds of art, whether it be theater, fine arts, or the many musicians that live on the Island, on and in the area around Fort Myers Beach. Now, it facilitates and funds arts presentations in the greater Fort Myers Beach area. The Art Association and Gallery provides education in the cultural aspects of life and promotes the study, practice, and appreciation of art through art exhibitions and programs open to the public. If you want to experience stage entertainment, you can take a short drive and enjoy Broadway-style shows at the Broadway Palm Dinner Theatre in Fort Myers.
Fort Myers Beach may be a small town, but there's a reason it was a finalist in the annual America's Coolest Small Town contest by Arthur Frommer's Budget Travel. It has everything you need to not only have a life, but truly live it. Contact us for more information on living the Florida lifestyle.