A hot cup of coffee is enough to boost your energy levels as you start your day. Regardless of how you like your coffee, there are plenty of excellent tea and coffee shops in and around South Fort Myers Beach. You can indulge in wide-ranging types of coffee to tingle your taste buds in a warm, tropic seaside atmosphere. If you're looking for the perfect spots that serve authentic, Florida-brewed coffee, try out the following coffee shops at Fort Myers Beach.


MoJoe's Coffee Café
Situated at 1740 Estero Blvd, MoJoe's Coffee Café is known for its high-quality coffee and espresso. Every sip will leave your taste buds wallowing in an aromatic aftertaste. The restaurant is an inviting spot for an early morning breakfast, complete with a tidy patio ambiance. Grab a chair and order a cup of coffee with MoJoe's Mighty Cinnamon Roll or New Pass Avocado; you'll enjoy dining under the shade provided by the 30-ft. rubber tree. The eatery's extensive menu also features spicy tea, delicious smoothies, and gourmet lunch dishes. Some popular treats include Egg Benedict, fresh Bagel with Lox (salmon, onions, cream cheese, and capers), Fresh Fruit Bowl, and Southwest Coast Omelet (ham and cheddar cheese with hashbrowns).


Heavenly Biscuit
Another excellent dining destination to enjoy quick, light treats is Heavenly Biscuit. The cute restaurant is nestled near the beach, providing diners with an authentic seaside atmosphere. Heavenly Biscuit is one of the coffee shops at Fort Myers Beach popularly known for its mouth-watering, homemade cinnamon rolls and pecan buns. The staff is friendly and professional, especially when they let you watch on as they pour icing on your cinnamon rolls. If you'd like something different, you can choose from various dishes, including biscuits with gravy, eggs, and fried chicken. Locals love Heavenly Biscuits because of its quality service and affordable meal prices. However, it's worth noting that it's a cash-only restaurant, and there's an onsite ATM for clients needing cash withdrawals.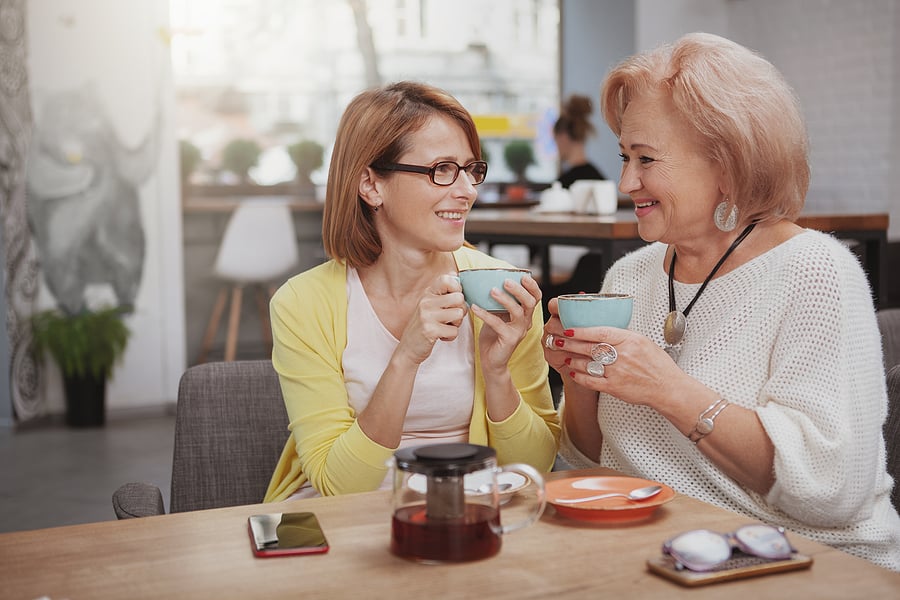 Tuckaway Café
Tuckaway Café is at 2301 Estero Blvd and boasts being one of the top coffee shops at Fort Myers Beach. Guests love having breakfast at Tuckaway, thanks to the restaurant's gourmet coffee menu that comprises hot drinks. Instead, you can opt for iced alternatives with Lavazza espresso. It's also an ideal dining spot for specialty beverages like cappuccino, frappe, and cold brew coffee. The menu also highlights an assortment of tasty brunch options, including Steamed Bagel Sandwiches, The Snook Lox, Meatwich (egg, bacon, ham, and sausage with cheese and pepper jack), Leige Wafels, and American pancakes. Tuckaway also welcomes visitors to come to enjoy its daily Happy Hour from 3 pm to 6 pm; a chance to enjoy appetizers, wine, and a variety of Florida craft beer.


Truly Scrumptious Café and Ice Cream
An award-winning Brunch restaurant, Truly Scrumptious Café and Ice Cream prides itself on serving gourmet coffee and an assortment of dessert dishes. The eatery specializes in classic freshly brewed blends using ground coffee. Espresso, cappuccino, mocha, and café latte are also an integral part of the menu. It's a must-try dining gem in Fort Myers Beach with breakfast meals prepared using traditional American techniques. You can indulge in different types of Fluffy Omelets, Egg Benedicts, and low-fat options, such as Fitness Frittata, Avocado Toast, Oatmeal, and Fruit and Yogurt Plate. Sweet-toothed guests can try out various sweets from the restaurant's Ice-Cream Club. It serves over 30 dessert flavors, including Salted Caramel, Banana Cream Pie, Butter Pecan, Creamy Praline, Sunken Treasure, and Black Cherry. The Ice Cream Club is a serial winner of the Best of the Beach – Best Dessert Award.
One of the best ways to spend mornings in Fort Myers Beach is by sipping a cup of gourmet coffee in a seaside restaurant. Contact us for more information about the perfect luxury waterfront condo near the best coffee shops in Fort Myers Beach.