One of the perks of living in Southwest Florida is the beautiful Gulf Coast water to enjoy all year round. Now that we're in the dog days of August, there is nothing better than making a splash in or on the water along Fort Myers Beach. From lounging under a big umbrella with your favorite summertime beverage to the excitement on the water, there is something for everyone to enjoy the ultimate Floridian lifestyle.


A Sunset Picnic is a Perfect Ending to any Day
When you want to avoid the summer's intense heat, Fort Myers Beach sunsets are captivating with different scenes every evening. For many Floridians, it's tradition to end their days, quietly watching another day come to an end, waiting to capture the " green flash" as the sun slides out of sight below the horizon.
A serene spot you may want to visit for a sunset escape is Bowditch Point Park. This "back bay" destination is perfect for watching vessels going in and out of the bay. There are tables and grills, available on a first come first serve basis, in a shaded tropical setting sure to please any picnicker. Don't forget to stroll along the water's edge to look for some of our beautiful Florida shells.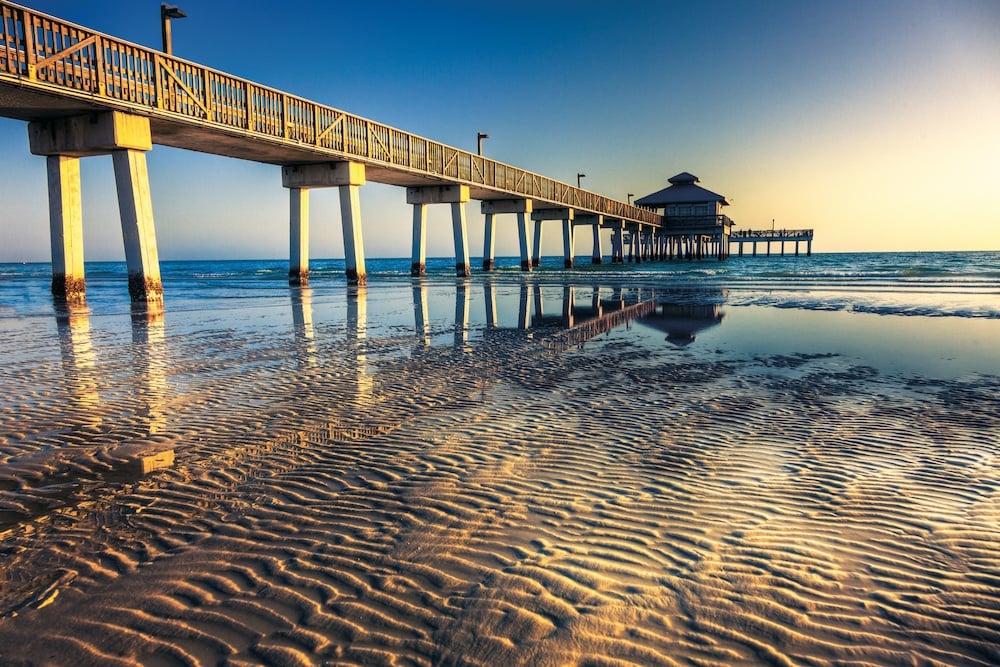 Paddleboarding is Perfect for a Healthy and Tranquil Adventure
Another part of living on the Gulf Coast is experiencing its flat and tranquil waters, making it perfect for enjoying an hour or more gliding across the water's surface. Paddleboarding is a fun and healthy way to venture out on top of the water, and Fort Myers Beach is one of the beaches that offer you the chance to have an up-close and personal adventure. You never know when a dolphin, or an entire pod, will decide to make an appearance right beside you. It's a breathtaking experience to spend a few minutes around our tranquil sea mammals.
A day at Lovers Key State Park on Fort Myers Beach is where you, your family, and your friends can spend hours enjoying the Gulf waters. If you haven't tried paddleboarding yet, it's a slow-moving water sport with healthy benefits.


Kayaking is the Perfect Way to Relax in the Gulf
While paddleboarding is not for everyone, kayaking is another option, where you can get back to nature in our Gulf Waters. Lovers Key State Park is also an ideal place to kayak through the waters, maybe getting to meet a manatee along your way. You can also rent kayaks and other water sporting equipment from Sun-N-Fun, offering delivery to you at Fort Myers Beach.


Jet Skiing Across the Gulf Waters is Perfect for Thrill Seekers
When you're looking for a more thrilling water adventure, jet skiing on a wave runner gives you a chance to race in our Florida waters, jumping the waves, and turning on a dime. While you might not be ready to take a 100-mile journey, you can experience the thrill in the waters at Fort Myers Beach.
For anyone not feeling the need for speed, you don't have to be a thrill-seeker to have fun on a wave runner. If all you want to do is take a leisurely, motorized adventure, you can sit back, relax, and take it easy, venturing out across the Gulf. Holiday Water Sports offers three convenient locations for anyone looking to jump on a wave runner and head out to sea, but not too far. For extreme thrill-seekers, you have to know your limits with jet skis in the open water.


Boating is One Way to Perfect the Gulf Water Experience
Sometimes, it's more fun to go on a marine adventure with family or friends. A small powerboat is an enjoyable way for a group of people to experience the dolphins, take in a sunset, or have an exhilarating adventure along Fort Myers Beach. Pack some delicious food and beverages, and turn it into a floating picnic extravaganza. Salty Sam's Marina offers a variety of watercraft that will accommodate you, family and friends, to venture out together.
If you have been looking for a luxury waterfront residence, we welcome you to visit Grandview at Bay Beach. Nestled at the tip of Fort Myers Beach and perfectly designed and constructed for an exceptional Southwest Florida lifestyle, you will have the opportunity to enjoy a waterfront lifestyle all year round.