Filled with friendly people, gulf-side dining and shopping, and some of the most beautiful weather and scenery, it's hard to believe that Fort Myers Beach consists of just 6.2 square miles on Estero Island, but you'll find everything you need to enjoy the relaxing Florida lifestyle in your new luxury vacation home.
Warm Weather
"Snow" is a word not often used in the Sunshine State, and you won't find any of it here. US Climate Data reports an annual high temperature of 84.8 degrees and an annual low temperature of 65.4 degrees. With the average temperature of 75.1 degrees, it's easy to see why Florida has topped the list of preferred states for retirees for many years.
A Variety of Beaches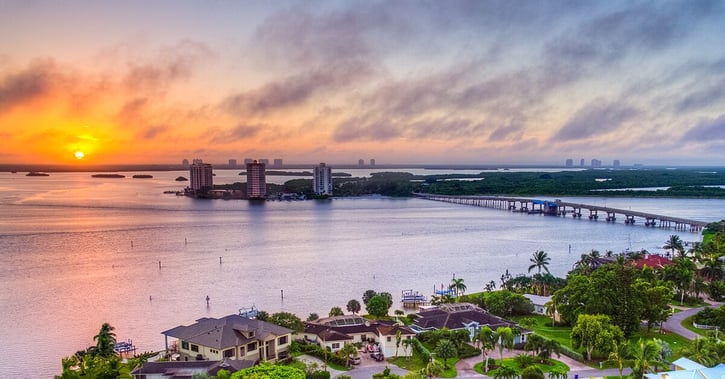 Fort Myers Beach offers an array of award-winning beaches so beachgoers can find one suitable to their lifestyle. The sugar white sands and warm Gulf waters span the town and its surrounding areas to include Lovers Key State Park, where you will find abundant wildlife such as West Indian manatees, bottlenose dolphins, roseate spoonbills, marsh rabbits, and bald eagles and Dog Park Beach, where you can bring your furry friends to pounce in the water or catch a frisbee. If you're looking for an active day on the water, many of the local beaches offer water sports including kayaking, parasailing, jet pack flights, fishing charters, boat rentals, a pirate cruise, and dolphin or sunset cruises. You can also find quieter areas of the beach where you can soak up some Vitamin D with only the gentle lapping of the water to keep you company.
Natural Surroundings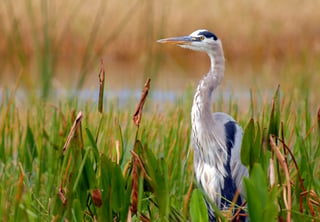 Aside from the wildlife on the popular Lovers Key State Park, our town is also home to nature preserves and other state parks, like the Bowditch Point Park and Manatee Park. Bowditch Point Park is a designated Great Florida Birding Trail site and features a developed park for passive recreational use that spans seven acres, while the remaining 10-acres are a restoration/preserve area. Manatee Park is a non-captive warm water refuge for the Florida Manatee where you can utilize the viewing area to see manatees in their natural habitat. Matanzas Pass Preserve is a great place to spend a couple of hours enjoying the guided tours and learning about the history of Fort Myers Beach and the Preserve. The trails are well-marked so you can take a leisurely stroll through nature and find some great photo opportunities. Just north of Matanzas Pass preserve is Lynn Hall Memorial Park, located next to the heart of downtown and different dining and shopping opportunities. Lynn Hall has a licensed fishing pier with a gift shop, as well as many other beach amenities.
Casual and Fine Dining
Fort Myers Beach may be small, but residents and visitors are sure to have a big appetite when they see the many dining options available. Restaurants in Fort Myers Beach range from the beach-going casual to the more fine dining, all with beautiful views of the white, sandy beaches, and sun-filled skies. Enjoy a casual lunch after working up an appetite kayaking or enjoy a romantic dinner for two while you gaze at a picturesque sunset. The taste of the town is naturally sea-worthy with grouper, mullet, pompano, red snapper, shrimp, stone crab, and other locally caught seafood offered, but don't worry, you can also enjoy land-fare in all of our restaurants.
Shopping Galore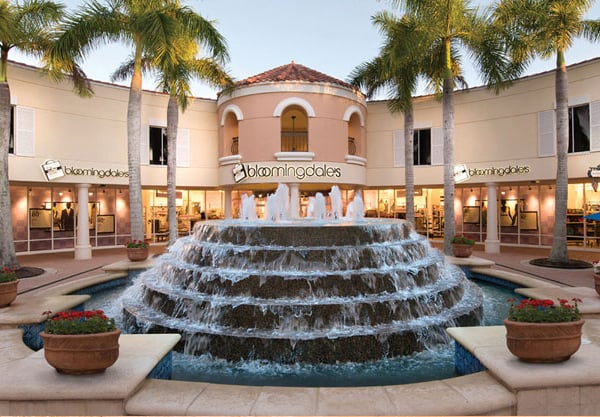 If shopping is on your to-do list, you'll find a wonderful assortment of boutiques and markets featuring fashion, jewelry, books, and artwork. If you go to the downtown area, you'll find more of the tourist-type stores, so spread out to find some great local treasures. A short drive away allows you to peruse the many stores found at Coconut Point in Estero, FL, where you'll find more than 140 stores including Dillard's, Target, Apple Store, Michael Kors and Barnes & Noble and Miromar Outlets in Estero, FL with more than 140 top designer and brand name outlet stores. You can also head north to Sarasota, FL to revel in the Mall at University Town Center, the newest mall in Sarasota, FL with more than 100 stores and restaurants in its 880,000 square feet of retail space, or south to Naples, FL to enjoy the casual and luxury shopping destinations like Fifth Avenue, Third Street South, Venetian Village, Waterside Shops, and Mercato.
Historical Attractions
Comparatively speaking, Fort Myers Beach is a very young town, having only been incorporated in December 1995 after Lee County approved high rise development on Estero Island. However, the history of this small piece of land goes back 2,000 years with the Calusa Indians. Residents and visitors alike can learn about the humble beginnings of Estero Island by visiting the Mound House, a museum that sits atop a 2,000-year-old Calusa Indian Shell Mound.
Another popular historical attraction is the Edison-Ford Winter Estates, which encompasses 20 acres of historical buildings, gardens, and even the Edison Ford Museum, which is filled with a large collection of inventions and artifacts.
An All-American Favorite
Florida is home to many spring training facilities for Major League Baseball teams and some of those teams are located right in Fort Myers. JetBlue Park at Fenway South has been home to the Boston Red Sox since 2012 and the Minnesota Twins play at Hammond Stadium. Fort Myers Beach's great location puts it just south of Tampa, FL and Sarasota, FL, where you can see the Baltimore Orioles, Pittsburgh Pirates, Tampa Bay Rays, Philadelphia Phillies, and New York Yankees play.
Contact us to learn more about Fort Myers Beach, FL or to begin your search for the perfect luxury vacation home in our sunny paradise.